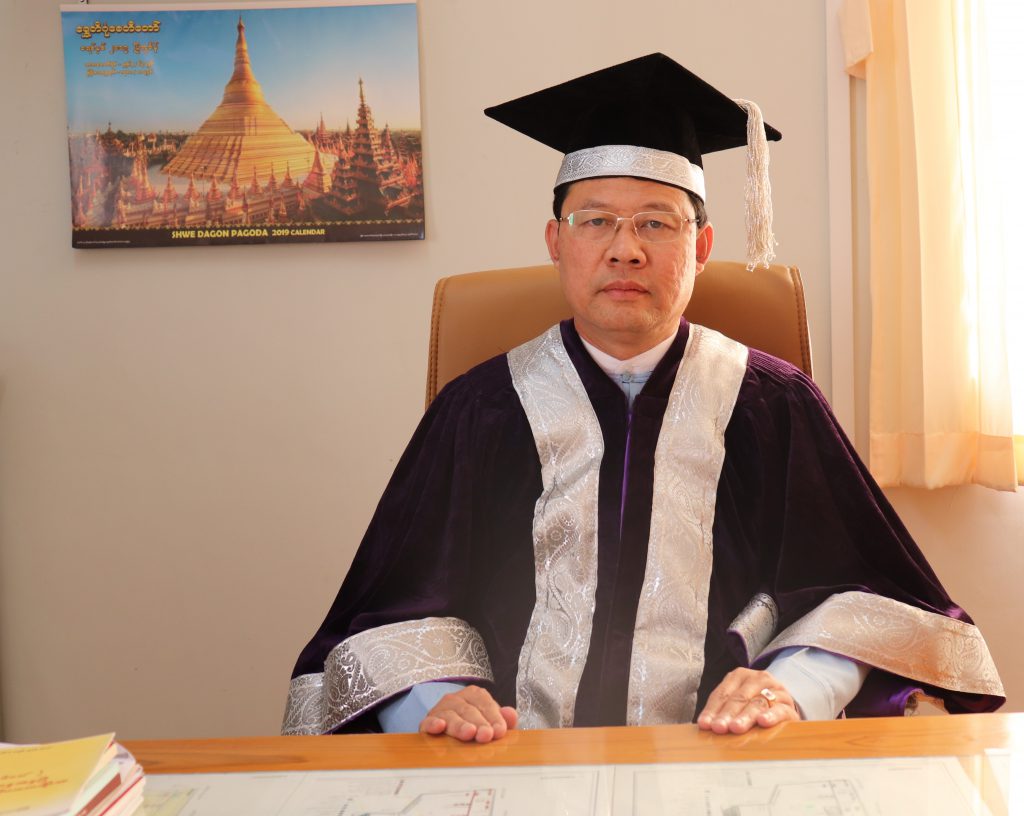 Rector's Message
Pakokku University is a dynamic and progressive higher education institution, situated in the northern part of Pakokku which is known as Ayeyar Anauk Myotaw in Myanmar. Pakokku lies on the western bank of the Ayeyarwaddy River and is 37.2 kilometre far from Bagan, and ancient city.
With the commitment to quality education of the nation, Pakokku University Provides its students from ten townships around Pakokku with the opportunity to reflect the life skills. Over ten thousand (10542) students from Pakokku, Yesagyo, Myaing, Pauk, Gangaw, Saw, Hti-lin, Min-dat, Matupi and Kanpetlet attend this university yearly, sharing their traditions and cultures.
We +believe that our university and the campus life create the right social environment for the students in line with the vision of Myanmar education " To create and education system that can generate a learning society capable of facing the challenges of the Knowledge Age".